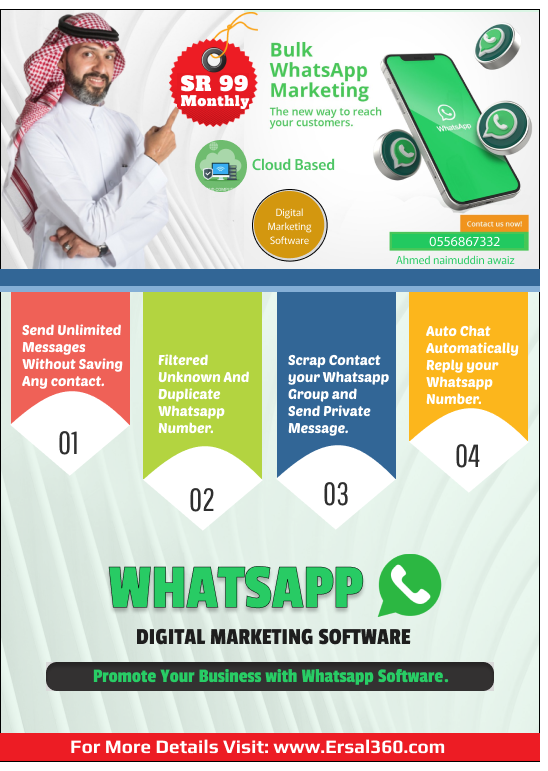 Introducing the Ultimate Marketing Solution : Subscription-Based Software
Are you tired of spending countless hours manually sending out marketing messages? Look no further than our cutting-edge software, designed to streamline your marketing efforts and increase your reach.
With our software, you can easily utilize WhatsApp and email marketing to connect with your target audience. Our user-friendly interface allows you to create and send personalized messages, track engagement, and analyze data to optimize your campaigns.
Our subscription-based model ensures that you have access to the latest features and updates, providing you with a competitive edge in the ever-evolving marketing landscape.
Don't let your marketing efforts fall behind. Invest in our software and watch your business soar.